GO Campaign: Be a Part of Change
Posted by CODY | SOL ANGELES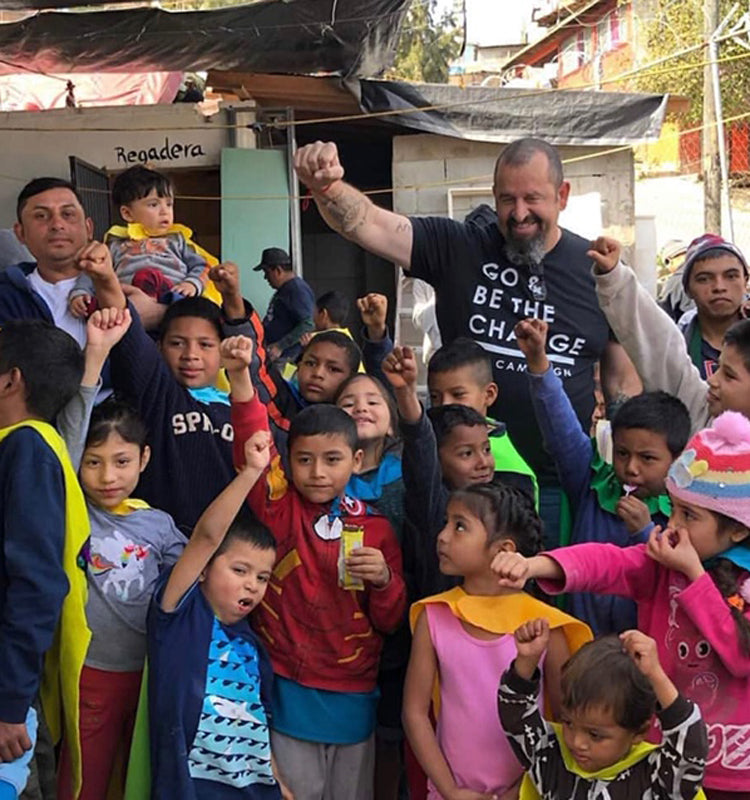 Last year, we teamed up with GO Campaign and designed a shirt to support the amazing efforts they are making to impact local communities every day. What sets GO Campaign apart from most organizations is their commitment to support small, grassroots projects that often slip through the cracks. We were fortunate enough to be able to go and visit Local Hero Mark Lane in Mexico.
Mark Lane is the founder of Minority Humanitarian Foundation. With the growing humanitarian crisis at our border, MHF is dedicated to building a global community whose sole purpose is to help immigrants and refugees. MHF makes initial contact with refugee families when they first arrive in Tijuana and providing temporary housing and every day necessities. Once refugees cross the border, MHF also aids in housing assistance, school enrollment and job placement.
We visited the Caritas Shelter, with generously donated gifts in hand, where refugees were waiting for the opportunity to cross. All of these refugees are seeking asylum, fleeing terrible acts of violence and human trafficking. The families were so warm and welcoming into their temporary "homes". We could see their excitement to simply share their experiences with us. That's why we were here, after all; to learn and listen so that we can share their stories and experiences with our own community.   
GO Campaign supporter and director Craig Gilespie (I, Tonya) came along and documented the trip. 
Our collaboration with GO Campaign is still available on the site here. Proceeds of sales will go to their continued efforts.
If you'd like to directly support GO Campaign, learn more here. Collection 2019 Sale 70% Off Title for image