4 Ideas to Jumpstart the New Year: Road Travels
Posted by CODY | SOL ANGELES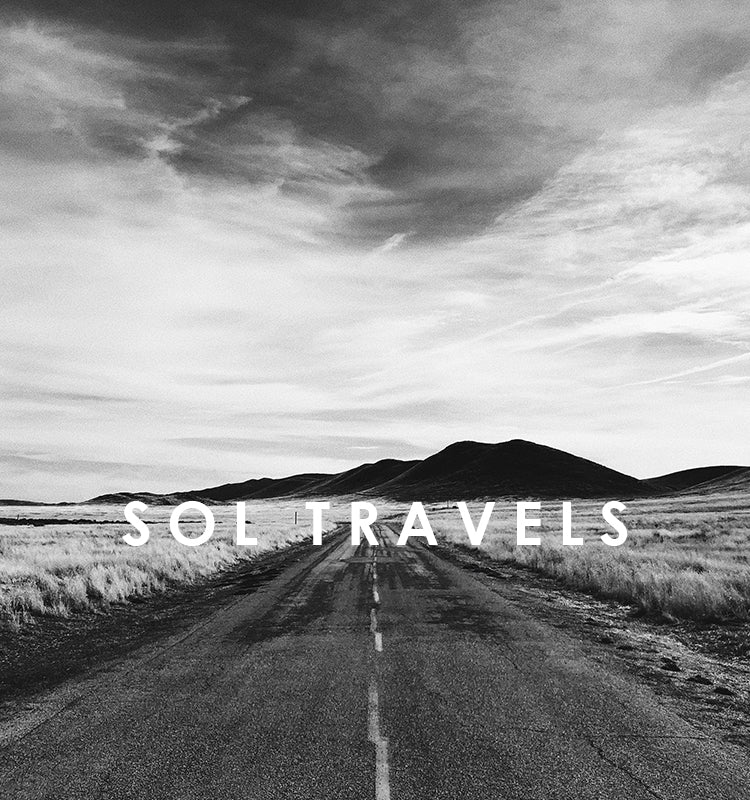 If there's one thing you should know about us, it's that we're always looking for a good time. Heading into 2019, we're looking back at a pretty awesome year full of adventures from the Sol team.
For all you fellow West Coast dwellers, all you really need is a car. So let's hit the road.
1. Topanga State Park
California is a incredibly dynamic and diverse when it comes to any outdoor activity. The terrain and topography screams GET OUTSIDE! Enjoy what I have for you! I am usually beach bound on the weekends, with surf being the consistent determining factor. But, mother ocean doesn't always bless us with good waves.  My go to alternative is one of the many local hikes.
This Christmas Eve morning, I ventured into Topanga State Park with my son, Beau, and friend, Kurato. We criss crossed creek beds up the Santa Ynez Falls trail which is an easy 3 mile hike up and back with beautiful native foliage and lots of rocky terrain, ending at a secluded little waterfall and naturally formed pool. It felt as if we were 100 miles outside of Los Angeles, quiet and serene. Just hanging out throwing tossing rocks into the water with my boy was exactly what I needed to set the tone for my holiday. Tomorrow, we leave for Kauai as the adventures continue!
Rob, Sales Director
2. Carrizo Plain National Monument 
Should've known 2018 was going to be a wild ride, considering the first road trip of the year ended with me aimlessly wandering the mountainous backroads in my mud drenched hatchback, tank blinking empty, on a flooded and broken "road"  typically reserved for manly 4x4's and the hopelessly lost. Pure terror every time I nearly slid off the road, but hell, got some cool photos outta it.
Cody, Operations Manager
3. World's Greatest (?) Attractions
I've done the drive up north to San Francisco more than a handful of times. This past Summer, we decided to take the long way back to LA. A really long way back. After dim sum in SF, we made our way to Conchita's Ice Cream & Bakery in Watsonville because when would I ever find myself in Watsonville? I'm also a sucker for tiny ice cream shops. We saw the World's Largest Artichoke and a giant Transformer robot built on someone's front yard. We finished the trip with $2 cheeseburgers, chili cheese fries and an awesome pineapple milkshake at Jolly-Kone Drive-Inn as the sun set. We missed a LOT of stuff along the way, but there's always next year.
Jamie, eCommerce Coordinator
4. Bend, Oregon
We took a long road trip to Bend, Oregon over the Summer and hiked three amazing trails: Devil's Lake, Tumalo Falls, and Deschutes River Trail. The waters were crystal clear, the air was so clean, and best of all it was Sianna's first outdoor adventure! 
Sami, International Account Executive Collection 2019 Sale 70% Off Title for image